02.
November 2023
3:00 pm (CEST)
snapADDY VisitReport - Public User Training and Q&A session



User Training
Still new to using snapADDY VisitReport? In this user training, product expert Julia Berg will walk you through the app and address the most important points that your colleagues need at the trade fair to be able to use snapADDY optimally. Afterwards, you'll get all the answers to your questions in the Q&A session.
We are looking forward to your participation!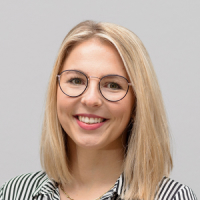 Julia Berg
Customer Success Manager at snapADDY