05.
October 2023
3:00 pm (CEST)
snapADDY VisitReport: Create Meetings and send Thank-you E-Mails with attachments



User Training
Coordinating your own trade fair stand is often challenging - snapADDY VisitReport is here to help. Product expert Leon Bieber shows you how you can easily coordinate your trade fair stand and also provide your visitors with information about their conversation immediately. Feel free to express your questions and feedback as well.
We are looking forward to your participation!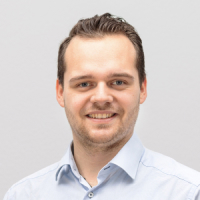 Leon Bieber
Customer Success Manager at snapADDY